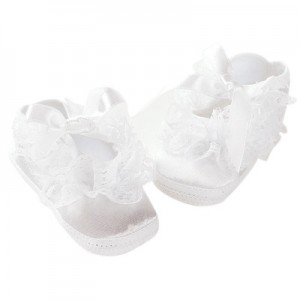 Turbūt daugelis būsimų ir esamų tėvelių susiduria su mintimi ar krikštyti savo mažąją atžalą ar ne. Tokios mintys vis dažniau sklando suaugusiųjų tarpe, o pagrindo tam suteikia demokratinės visuomenės principai, kuriuose žmonių, o šiuo atveju tikėjimo laisvė negali būti suvaržyta prieš jo paties valią. Visi tikintieji pasakys, kad pakrikštyti vaiką yra atsakingų tėvų pareiga, tačiau vis dažniau pasigirsta kalbų, kad tikėjimo kelią turi pasirinkti kiekvienas žmogus savo noru. Gal visa tai nuskambės visai nekrikščioniškai, tačiau daugelis krikštynų papročių yra visiškai absurdiški ir nebetinkantys šiuolaikinei visuomenei, o tai reikštų, kad jie yra praradę savo tikrąsias reikšmes. Pasigilinus į šią mintį galime teigti, kad tradicijos iš principo kinta su kiekviena karta, laikmečiu, politine ar net ekonomine situacija. Gal tuo metu, kai didžioji dauguma mūsų protėvių sėsliai gyveno žaliuojančių pievų ir gelstančių javų apsuptuose vienkiemiuose jiems tiko visos etnografiniuose leidiniuose aprašomos, kartais net bauginančiai skambančios tradicijos ar papročiai, tačiau būkime realistai ir sugrįžkime į šiandieninę visuomenę. Gyvename ne atokiai išsibarsčiusiuose kaimuose ir vienkiemių sodybose, kiekvieną dieną bendraujame su jei ne su šimtais tai bent su dešimtimis žmonių, ko nebuvo galima pasakyti apie laikotarpį kad ir prieš šimtą metų. Pats tikėjimas ir šventų raštų liturginis turinys keitėsi su kiekvienu vertimu į naują kalbą, o ką jau kalbėti apie tuos du tūkstančius metų nepertraukiamo tikinčių sielų auklėjimo. Pusė pasaulio tikinčiųjų išpažįsta krikščionybę, tačiau skirtingos šalies tos pačios religijos bažnyčiose surasime aibes skirtumų. Kalbama ne tik apie bažnytinę dailę ar liturginius reikmenis, o ir apie pačią ceremoniją, jos eigą ir kitus lengvai pastebimus dalykus. Net ta pati krikštynų atributika kiekvienoje bažnyčioje bus kitokia.
Visi kanonai, nurodymai ir net pamokslai tai tarsi menkai juntami rėmai, į kuriuos nejučia mus visus įspraudžia nuo pat kūdikystės. Nuginčyti aukštesniųjų jėgų veikimo neįmanoma, o be to – to daryti ir nereikia, tačiau galima leisti patiems apsvarstyti ir pasirinkti. Net mūsų šalies sostinėje yra aibė skirtingų tikėjimo tiesos išpažinėjų maldos namų. Tik čia kaip ir madose, vieni jų labiau lankomi, kiti – mažiau. Tačiau ar dėl to, kad juose išpažįstamas kitas tikėjimo suvokimas reiškia, kad negalime jais grožėtis, domėtis ar net žavėtis? Juk pati Biblija teigia, kad Dievas gyvena visur ir net kiekviename iš mūsų, tai kodėl negalime patys pasirinkti kokiu tikėjimo keliu patys norime eiti? Pamąstymams šiuo klausimu ir erdvės diskusijoms tikrai į valias, tačiau jau šiek tiek per daug nutolome nuo pagrindinės šio straipsnio minties.
Krikštynų atributika, pačios šventės eiga, tradicijų laikymasis – visa tai tik šios šventės kūrėjų reikalas. Ar laikytis tradicijų? Klausimas atsakymą įgaus tik tada, kai patys jas žinosime. Juk daugelis supratingų tėvelių tokią šventę kaip dovaną nori įteikti savo atžaloms, tačiau jei tradiciškumo "prieskoniai" neturės prasmės, tai jų laikymasis tik vėjo vaikymasis laukuose. Krikštynų šventė turi būti prasminga ir emociškai stipri, o ne tuščias ir menkavertis vakarėlis su geriausiais draugais.